Why?
A basic course in coaching. You will gain insight into what coaching is and what it isn't.
You learn to profile yourself. Both as an individual and in your role as a coach.
An essential addition to your coaching toolbox. You'll be working with 15 models.
You learn to be a coaching leader. Suitable for anyone who's interested in being a coaching leader in their organization.
Program
During the 3-day training, we will focus on: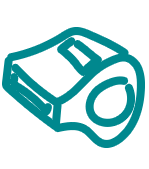 The role of the coach
As a coach you're a supporter, not a problem solver. You're a counselor, not a friend. You'll learn to ask the right questions to help your coachee find their own answers.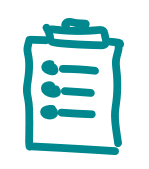 Coaching conversation
How do you set up a conversation? What is a coaching contract? And how do you create a safe coaching environment? We'll discuss all important aspects.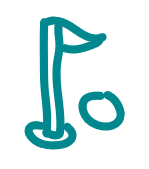 Coaching skills
As a coach, you have to be a good listener and be able to understand what's said and what isn't (read between the lines). Another important aspect is self-control. You'll gain a better understanding of yourself, which will be your starting point.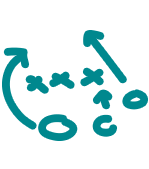 Resistance
You'll face resistance in almost every coaching conversation. What's the best way of dealing with resistance? And what should you avoid? We'll give you the right tools.
During our follow-up day, you'll put to use what you've learned:
You'll reflect and build on your knowledge and skills.
Entry requirements
CIAYP is an extension of our leadership programs Leading self, Leading others, and Leading organizations. We welcome new students, provided they have the required level of self-reflection and insight. This will be determined in a meeting with the trainer.