Why?
You will gain more insight into yourself and your organization. You'll reflect on the recent period and find out which aspects and lessons you want to continue in the future.
You will learn new skills. You'll know how to let these aspects and lessons grow within the organization and you'll be ready to take action.
You will gain more confidence. You'll discover that you have what it takes to deal with this new reality. And you won't be afraid to show your leadership.
You will learn to be a more effective leader. You'll be ready to be a more impactful leader, in your own unique way.
You will create more impact. Your leadership will help people grown and results improve.
Program
Brout Summer School 2021 consists of 2 consecutive days. During the training you'll draw up an action plan that you'll carry out in the weeks after. The first day, we all follow the same program. On the second day, you can choose between two extension programs: Personal leadership or Leading others. You can also add a consecutive third day to your Summer School and do both extension programs.
Day 1:
Improve your leadership
We start with an introduction. Then it's time for the morning program: How do you deal with transition in a powerful way? The way we work allows you to pass on your newly gained insights to the people you work with afterwards. After lunch we continue with the afternoon program: What parts of your leadership do you want to grow? We look at what you've shown in terms of leadership recently that was valuable, and how you can continue to develop this. What's the smallest possible change with the greatest possible impact on the people around you and your organization's results? At the end of the afternoon, we enjoy a smoothie and a refreshing summer dinner. We finish off with the evening program: What is stopping you from showing your full leadership? Get ready for some unforgettable fire pit conversations!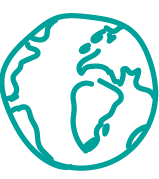 Day 2:
Bring out your best for the world
The second day has a dynamic set-up consisting of two inspiring extension programs, each with its own theme. We work intensively with a group of five participants. The content is completely tailored to your individual needs. In the Personal leadership program, we discover how you can boost your awareness. In the Leading others program, we focus on how to help your team fly higher. At the end of the day we come together to draw up the action plan. This will be your compass when you start putting your new insights to use.
Did you decide to upgrade to a 3-day program? Then you'll do the Personal leadership program on the second day and Leading others on the third.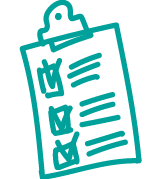 Outtake
Four weeks after the Brout Summer School 2021, you'll have a 30-minute outtake interview, during which we'll discuss your action plan and your results. We will also look at ways to further increase the impact of your leadership.
Dates
Brout Summer School 2021: Personal leadership
Monday, August 16 and Tuesday, August 17
Brout Summer School 2020: Leading others
Tuesday, August 17 and Wednesday, August 18
Combination
Wednesday August 18, Thursday August 19 and Friday August 20
Fees and location
Fees:
€ 695,- for the 2-day Summer School
€ 995,- for the 3-day Summer School
The amounts are excl. VAT, incl. meals.
Location:
House of Brout, Breukelen
Request our brochure for more information.