Why?
You will increase your self-awareness of your culture. You will understand the impact of your behavior in an intercultural environment.
You will gain a better understanding of cross-cultural values and attitudes. This will help you effectively communicate, motivate and give feedback.
You will learn to build trust. This is needed to develop sustainable cross-cultural relationships.
You will learn to respond appropriately and effectively. To both current and future cross-cultural challenges.
You will create a cross-cultural development plan. For your organization.
Program
The program is based on Geert Hofstede's cultural dimensions theory. The trainers are experienced and Hofstede Insights accredited. We work in groups of 12-20 people from different organizations, cultures, and countries.
Individual intake.
We want to get to know you, find out more about your work, and understand your personal goals for this program. Prior to the intake, you'll receive an online questionnaire via email. Your answers will be used to create your personal Hofstede Insights Culture Compass.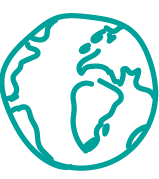 Day 1
What is culture?
We get to know each other and discover each other's backgrounds, values , and goals. After the introduction, we start rocking. We will inquire into what culture is, and examine the challenges and opportunities intercultural cooperation can offer? We will introduce the Hofstede Model and discuss its six dimensions. During the first day, you will receive your Cultural Compass, based on which we examine cultures that are of interest to you.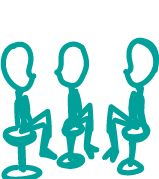 Day 2
Dealing with different cultures
In the morning, the Logo Game takes center stage. During this Intercultural Simulation, you put your insights from day 1 into practice and support you with feedback. In the afternoon, we introduce the concepts of Mental Images and Clusters of National Cultures. We will also show you how to keep seeing the whole picture in the context of multiple cultures. During Intercultural Intervision, we will take the step from theory to practice. In small groups, you build a case with elements from your work practice. We will then discuss this with each other.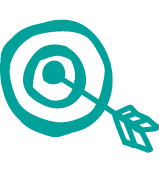 Day 3
Back to your work practice
The morning program is based on our intake interviews. We will choose one intercultural theme like Trust in Different Cultures. In the afternoon you will work on an individual implementation plan. You will get an opportunity to discuss your implementation plan with other participants and with the coaches. At the end of the day, you will present your plan and receive feedback. We end the program with a bite and a drink.
Final interview.
A one-hour interview follows a month after the program. We will then discuss your action plan and your results. We'll have a look at how you can further increase the impact of your intercultural leadership.
Entry requirements
LACC is an extension of the Leading others program. We welcome new students, provided they can demonstrate the required level of self-reflection and insight. This will be determined in a meeting with one of the trainers.
Leading across cultures and countries starts in April 2021 in Breukelen (The Netherlands) and in September 2021 in Sitges (Spain).
View all dates below.

Individual intake
Has yet to be planned
3 day training
April 7 to 9, 2021
Individual intake
Has yet to be planned
3 day training
September 29 to October 1, 2021
Final interview
Has yet to be planned
Fees and location
Fees:
€ 3.200,- excl. VAT
3-day training, incl. accommodation
Location:
House of Brout, Breukelen
Sitges, Barcelona
This program is offered twice a year. 1 x in Breukelen (Dutch) and 1 x in Sitges (English)
Request our brochure for more information.